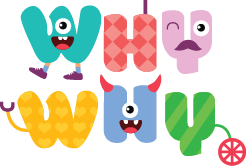 We transform the study of the
surrounding world into a real
adventure for the kids, where they can
interact with funny characters and
other interactive elements of the
book. We use the cutting
edge animation effects and
technologies from all over
the world
Each page of the book has an
interesting and elaborated scenario.
Here the inquisitive kid will find a lot
of games and developmental tasks,
which can effectively develop the kid's
intelligence, memory and vivid
imagination






Presented in 2 languages:
Russian and English

Books graphics and
animation that stir
your kid's interest

Pleasant background music and voice
acting of scenes by professional actors
immediately attract a child thus facilitating
the fast uptake of the information received.
Besides reading the books with the kids
you can also listen to them
Very interesting application,
the child is happy to play.
Very cool interactive
fairy tale.


Why will your child be delighted
with children's books WhyWhy
Colorful illustrations
and live animation

It is scientifically proven that
the process of teaching children
while playing is much more
effective!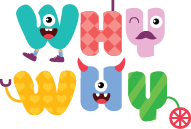 INN: 504203392072
+7 916 750 75 25
e-mail: whywhybooks@gmail.com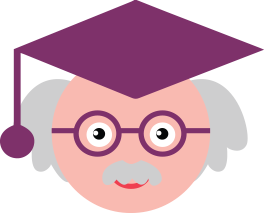 What will you get with the
WhyWhy mobile application
What parents say about WhyWhy
Learning with WhyWhy is easy and fun!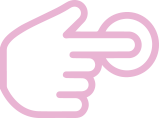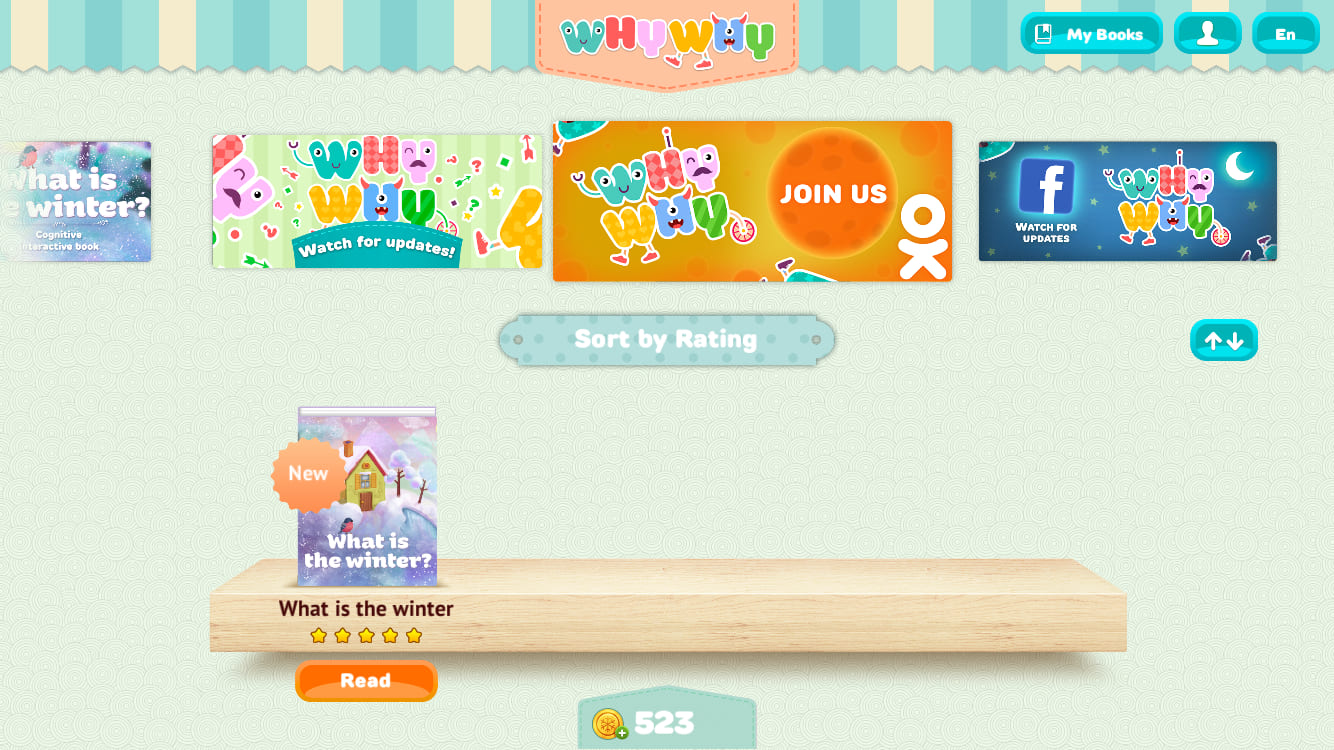 Reading in
Russian and
English
Stories with
professional voice
acting,
understandable
to kids
Developing games
and tasks
on each page
Open to your little whyer the magic world of knowledge with WhyWhy!
You want your kid to learn about
the world with interest and expand
his or her horizons?
It is getting more and more
difficult to find answers
to endless kid's questions?
An inquisitive child grows
up in your family?
For the children
from 3 to 5

Library of books, answer all children's questions

or how children could spend time with
a profit and pleasure
WhyWhy is a convenient and modern library for
children from 3 to 8 years old.
It is an intelligent assistant to parents and grandparents,
that will help to answer the most popular children's
questions.
Colorful novelty books will tell your child about
everything in the world, help to learn a lot of new
things and inspire him or her to further research
the world in a fun way.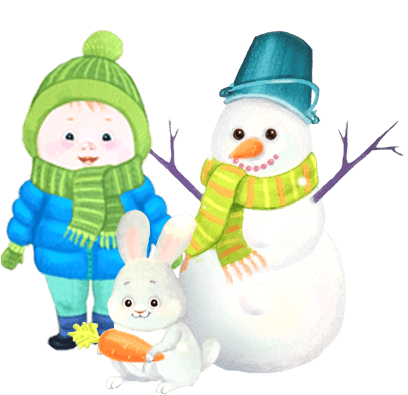 Introduce your baby with
the most magic time of year
in the cognitive book
interactive books for kids
from 3 to 8 years old




Download the application on your phone or tablet
right now and try it!
High quality animation Books at affordable prices
In-app purchase system – receive books for free
collecting a certain number of coins
Library replenishment with new books every 3 months.
WhyWhy application will send you push-up notifications
when new books arrive
Parental control function allows you to restrict kid's
access to the settings of the application and
downloading content
Books available in English allow you to expand the kid's
vocabulary and improve listening comprehension of
English speech. Texts are voiced by native speakers
We create novelty books for children with great love and warmth!
Professional voice acting
Very beautiful graphics,
interesting tasks. Thanks
a lot.

Contains 10
interactive pages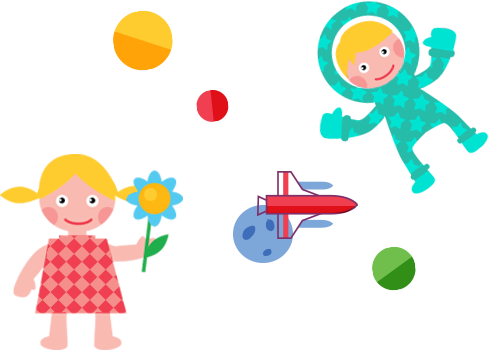 install the WhyWhy application
on your mobile device
Learn with your kid
the surrounding world
in an exciting game way
Free download
of the book for coins

Possibility to test first
3 pages of the book for free